Sage UBS Online is build from third party software. With this methods user can access their Sage UBS program instantly via online.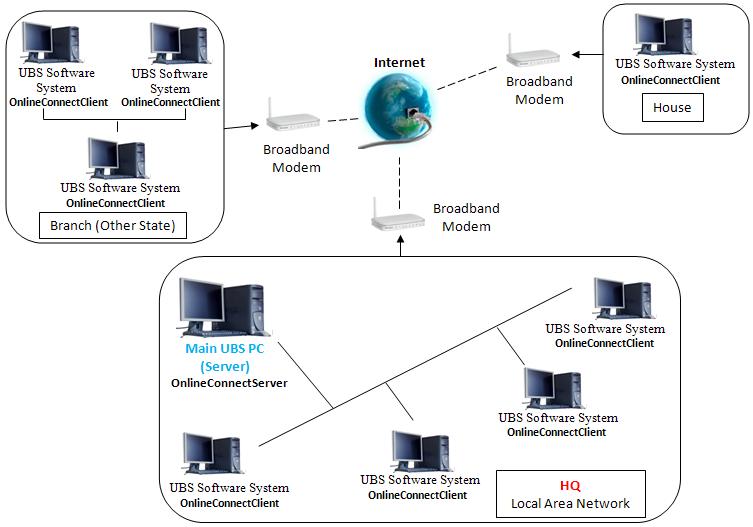 Diagram: Sage UBS Online
For server, this software is compatible with Windows 8 Prof., Windows XP Prof. SP2 or SP3, VISTA Prof., VISTA Ultimate Edition, Windows 7 Prof., Windows 7 Ultimate, Windows Server 2003 SBS, Windows Server 2003 Standard, Windows Server 2003 Ent. Windows Server 2008 SBS, Windows Server 2008 Standard, Windows Server 2008 Ent and Windows Server 2012.

For client, this software is compatible with Win 8, Win XP, Vista, Win 7 and Win 2003/2008.
From our experience, user would like to have access for Sage UBS Software from outside company. With this Sage UBS online solution, you will more efficiency and convenience because can do and monitor all the business operation without time limitation since is real time.